Have you prepared the costume? Have you decorated the pumpkin? Are you ready to celebrate Halloween?
We await you at the Halloween Party in Upper Bordighera! A thrilling event with many activities dedicated to the little ones: a real monstrous parade, the procession of all the children in costume, and the baby horror dance to dance together in the spooky atmosphere of the themed village.
Trick or treat?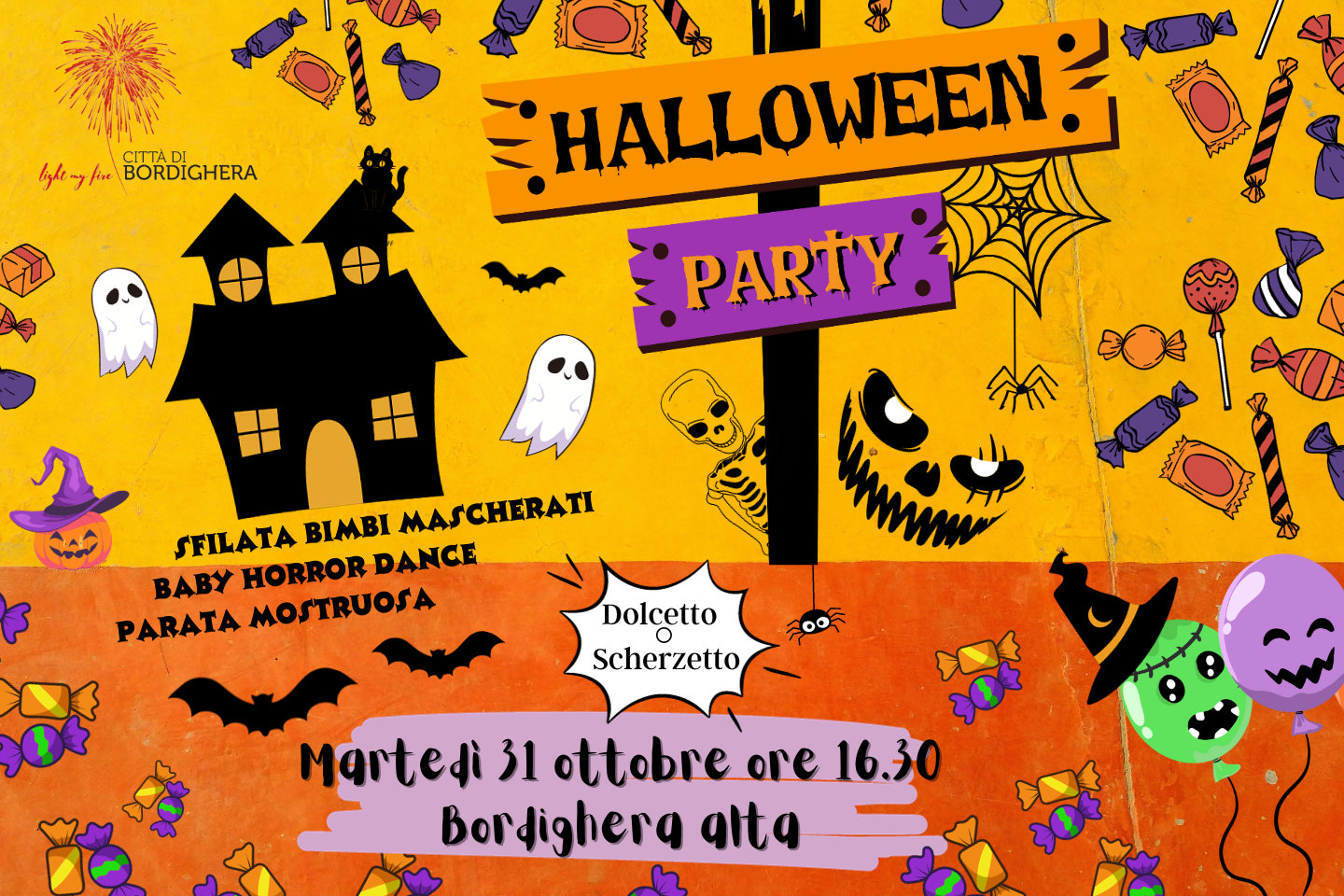 A special thanks to Le Carillon Events for organizing the event and to La Pria Presiuza for their collaboration on setups, decorations, and many sweet surprises.
WHERE > Bordighera Historic Center
WHEN > 31 October 2023
HOURS > 16.30
Info Event for everyone. Free participation
Contacts Ufficio di Informazione e Accoglienza Turistica IATVia Vittorio Emanuele 172, presso i Giardini del Palazzo del Parco